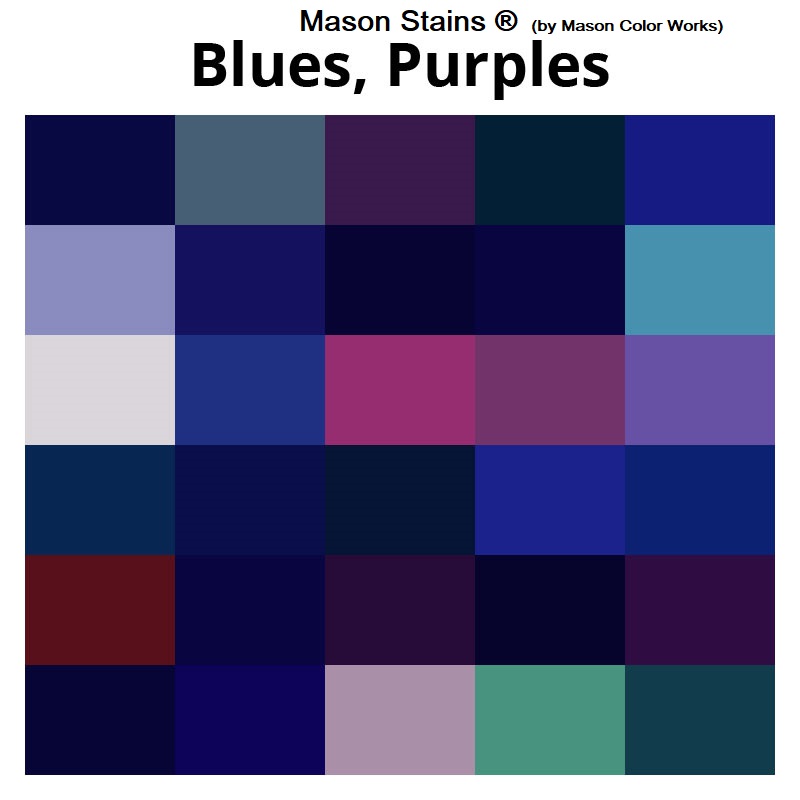 Mason Stains®(by Mason Colors Works): Blues and Purples
December 22, 2016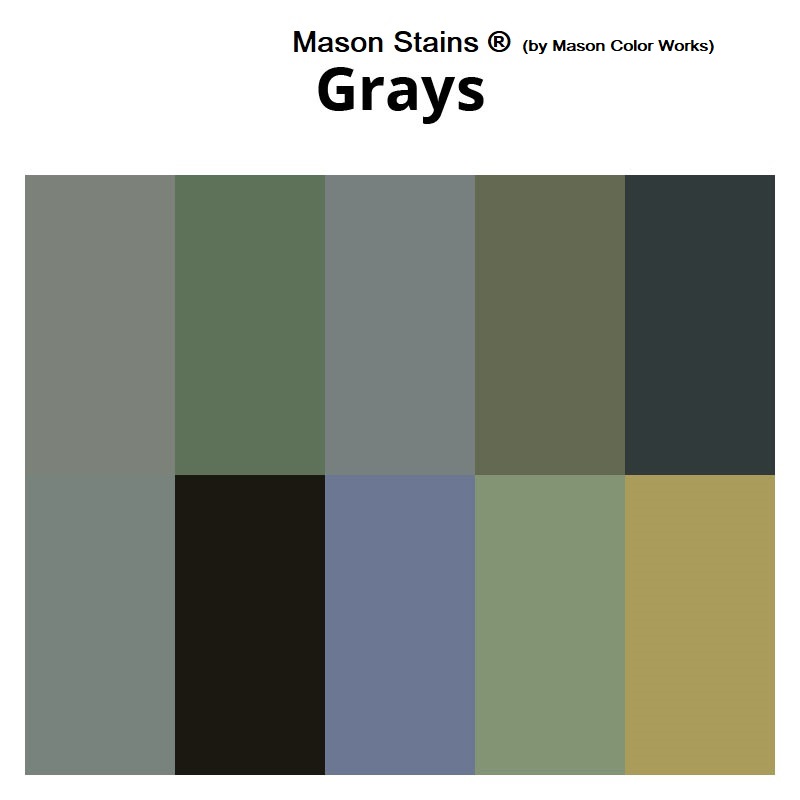 Mason Stains®(by Mason Color Works): Neutrals, Blacks and Whites
December 22, 2016
Mason Stains®(by Mason Color Works): Yellows
$6.33 – $127.60
Mason Stains® (by Mason Colors Works) Ceramic Stains
Definition of a Stain: A stain is essentially an oxide or series of oxides and opacifiers which have been blended together, calcined (or fired), then ground to a 200 or so mesh powder. The reasons for using a stain versus an oxide, etc. are (1) Stability of Color — an important criteria for wall tiles, sanitary ware, etc. (2) Insolubility — an insoluble (in water) stain greatly diminishes the risk in handling wet glazes when dipping or pouring, etc. (3) Color — the fired color of most stains is identical to the raw color because it has already been fired. It is, therefore, easier to use or to mix to achieve another color. It can also be mixed with a variety of medium to turn them into china paints, enamels, silk screen colors, decals, etc.
Description
Key to Composition Chart
Al Aluminum oxide Al2O3
B Boric oxide B2O3
Ca Calcium carbonate CaO3
Co Cobalt oxide CoO
Cr Chromium oxide Cr2O3
Fe Iron oxide Fe2O3
Mn Manganese dioxide MnO2
Ni Nickel oxide NiO
Pb Lead oxide PbO
Pr Praseodymium oxide Pr6O11
Sb Antimony dioxide Sb2O3
Si Silicon dioxide SiO2
Sn Tin dioxide SnO2
Ti Titanium dioxide TiO2
V Vanadium oxide V2O5
Zn Zinc oxide ZnO
Zr Zirconium dioxide ZrO2
---
Reference Notes
1. Can be used as body stain in porcelain at high temperatures.
1a. Use only as body stain.
Firing temperatures can only be a rough guide. Firing at 2200°F on a slow schedule may give the equivalent maturing as firing at 2300°F on a fast schedule. The cycle, atmosphere, and rate of cooling will affect the color.
2. Max. firing limit 2156°F (1180°C)
3. Max. firing limit 2390°F (1310°C)
4. Max. firing limit 1976°F (1080°C)
Zinc oxide influences the color in a glaze more than any other element. Generally, zincless glazes should contain no magnesium oxide. Some colors containing zinc are to be used in a zincless glaze. The zinc in the color is in a combined form and will not harm the color, but free zinc oxide in the glaze can destroy the color.
5. Do not use Zinc in the glaze.
6. May be used with zinc or without zinc.
7. Zinc not necessary but gives better results.
8. Best results with no zinc.
Calcium oxide content as calcium carbonate should be between 12-15% for best color development. Adding the molecular equivalent of calcium oxide with Wollastonite, a natural calcium silicate, often gives better uniformity. The increased silica from the Wollastonite must be subtracted or the glaze will have a poor surface.
9. Glaze must contain 6.7 to 8.4% Calcium Oxide.
Notes by Mason Stains® (by Mason Color Works)— You must test under your conditions.
---
| | | | | | | | |
| --- | --- | --- | --- | --- | --- | --- | --- |
| Number | Yellows | Composition | 1/4# | 1# | 5# | Reference | |
| 6404 | Vanadium | SmV | 16.58 | 53.06 | $127.60 | 1,3,6 | |
| 6405 | Naples (6400) | FePrSiZr | 6.54 | 20.94 | 56.10 | 3,6 | |
| 6406 | Buttercup (6401) | FePrSiZr | 9.36 | 29.95 | 78.10 | 3,6 | |
| 6407 | Marigold | ZrPrSiFe | 7.93 | 25.39 | 67.10 | 3,6 | |
| 6450 | Praseodymium | PrZrSi | 8.65 | 27.67 | 78.10 | 3,6 | |
| 6464 | Zirconium | ZrV | 11.46 | 36.67 | 111.10 | 1,3,6 | |
| 6471 | Old Gold | SnVCrFeZn | 12.31 | 39.39 | 101.20 | 1,3,6 | |
| 6485 | Titanium | CrTiSb | 6.44 | 20.62 | 78.10 | 1a,3 | |
Additional information
| | |
| --- | --- |
| Weight | N/A |
| Stain Color | 6404 Vanadium, 6405 Naples, 6406 Buttercup, 6407 Marigold, 6450 Praseodymium, 6464 Zirconium, 6471 Old Gold, 6485 Titanium |
| Quantity | 1/4 lb., 1 lb., 5 lbs. |