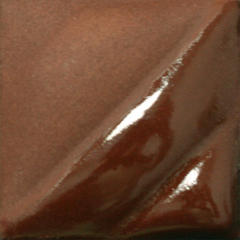 V-313 Amaco Red Brown
August 20, 2015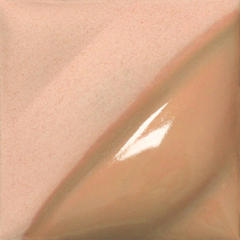 V-315 Amaco Peach
August 20, 2015
V-314 Amaco Chocolate Brown
$7.25 – $28.00
AMACO Velvet Underglazes (V) (Lead Free)
Description
AMACO Velvets semi-translucent underglazes offer two finish possibilities. When left unglazed they have the appearance of velour or velvet. They will intensify in color when covered with an AMACO Clear Transparent or Gloss glaze. V-387 Bright Red, V-388 Radiant Red, V-389 Flame Orange, V-390 Bright Orange, and V-391 Intense Yellow, are the latest addition of very bright colors. These colors, when applied and fired, have a very vivid, luminescent glow.
Velvets V-380 through V-384 and V-387 through V-391 are formulated with encapsulated red, orange, and bright yellow pigments which make them very color/temperature stable. They can be used in detailed design work as a Cone 05/06 underglaze or they can be fired up to Cone 6 and maintain their intensity and brightness. All the Velvets are very rich colors and can be used for an all over coverage similar to an opaque underglaze. They fire true to color as applied from the jar and may be intermixed to create a palette of hundreds of colors.
The colors may be brushed on greenware which is to be bisque fired before applying a covering glaze or on a mature Cone 04 (1971°F, 1077°C) bisque, then a covering glaze applied. For opaque coverage by brushing, the consistency of the color in the jar is correct.
Velvets tolerate a wide firing range with recommended firing temperature being that of the clay used.
Velvets were developed to be used without a glaze cover. V-327 will appear Blue Turquoise under LG-10.
For best results with V-318, V-321, V-322, V-325, V-326, V-371, and V-375, apply only two coats of LG-10 Clear Glaze.
If left unglazed, AMACO Velvets should not be used on surfaces which come in contact with food or drink. Velvets are dinnerware safe when covered by AMACO clear glazes LG-10, F-10, and HF-9 or any other dinnerware safe glaze. AMACO Velvets have only been tested and approved as dinnerware safe when applied and fired under AMACO LG-10 Clear Glaze.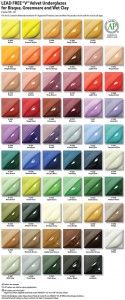 Additional information
| | |
| --- | --- |
| Weight | N/A |
| Quantity | 2 oz., 1 Pint |