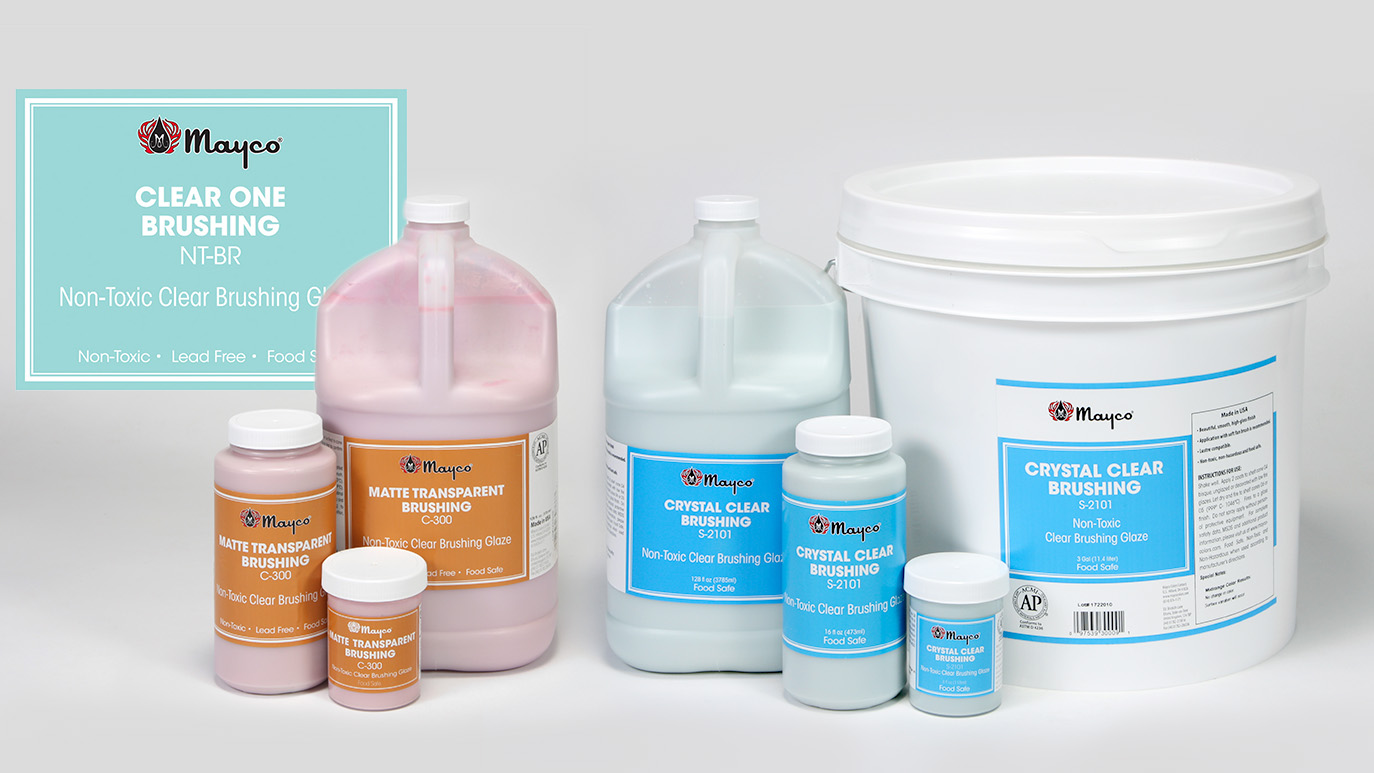 Mayco Non-Toxic Clear Glazes
May 19, 2023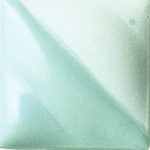 V-329 Amaco Sea Glass
August 22, 2023
V-311 Amaco Nectar
$10.80 – $61.50
AMACO Velvet Underglazes (V) (Lead Free)
Description
AMACO Velvets semi-translucent underglazes offer two finish possibilities. When left unglazed they have the appearance of velour or velvet. They will intensify in color when covered with an AMACO Clear Transparent or Gloss glaze. V-387 Bright Red, V-388 Radiant Red, V-389 Flame Orange, V-390 Bright Orange, and V-391 Intense Yellow, are the latest addition of very bright colors. These colors, when applied and fired, have a very vivid, luminescent glow.
Velvets V-380 through V-384 and V-387 through V-391 are formulated with encapsulated red, orange, and bright yellow pigments which make them very color/temperature stable. They can be
Nectar underglaze is a warm yellow color like honeysuckle flowers at cone 05 and becomes more light amber under a clear glaze. It slightly intensifies at cone 5 and cone 10.
Safety Warning
Tableware producers must test all finished ware to establish dinnerware status, due to possible variations in firing temperature and contamination.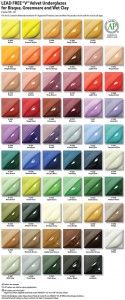 Additional information
| | |
| --- | --- |
| Weight | N/A |
| Quantity | 2 oz., 1 Pint |